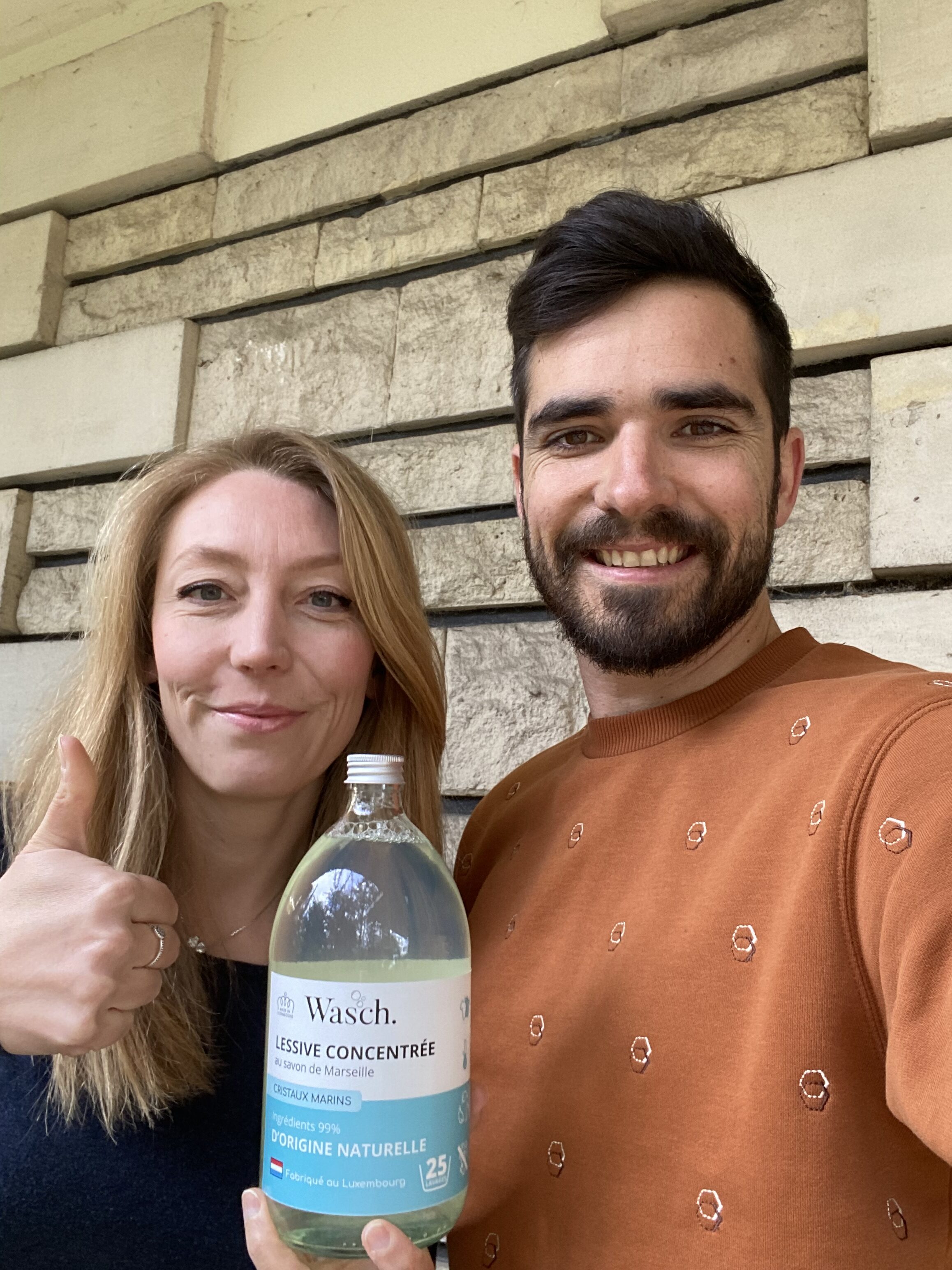 Founded in 2021 by two nature-loving entrepreneurs, WASCH claims to be the laundry care of health-conscious and environmentally conscious people who are looking for a more local and healthy way to consume.
Did you know that 98 million washing machines are used every day in Europe? And the environmental balance sheet? It's not fun ...
Laundry detergent is a product that we all use on a daily basis, and which has a significant impact on the environment. That's why we wanted to offer a natural and biodegradable alternative while keeping the washing efficiency.
The WASCH detergent is the result of several months of research and development, and is guaranteed :
✔️ 99% to 100% of ingredients of natural origin
✔️ 100% produced in Luxembourg
✔️ Biodegradable at more than 96%
✔️ Zero controversial products